Middle Eastern Student Commission
"Middle Eastern Mic Check!"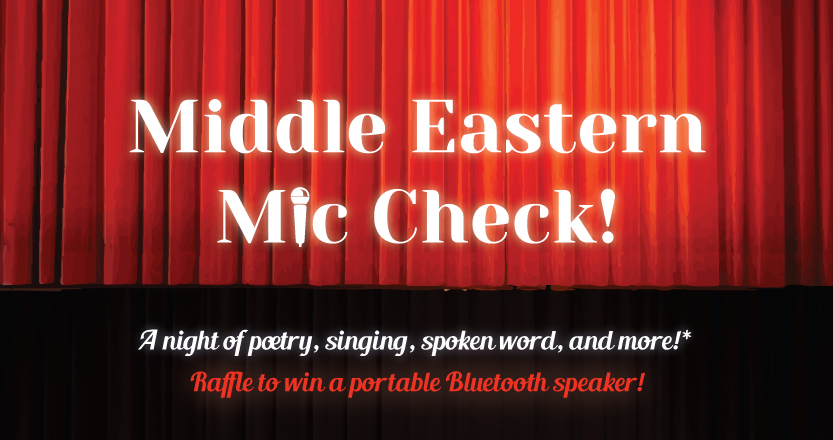 An annual event of the MESC providing a night of entertainment through song, dance, poetry, and more! The Middle Eastern students of the UW showcase their talents – take a look at some of the amazing performances below!
Special thanks to all of our amazing performers!
To watch an overview of the event, or watch individual performances, please see our Facebook page.